Furniture Plans
And Ideas



Plans And Ideas For Your Projects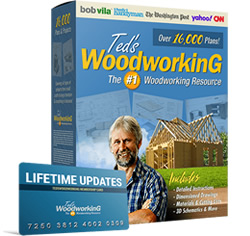 Planning Your Project...
A Word To The Wise
The key to happy woodworking projects is all about keeping it simple.
We all know that it requires a good sound set of plans
to complete any worthwhile project.

Every craftsman or carpenter uses plans to complete their projects.
You should take the same approach.
A good set of plans and you are half way there
whether it be for kitchens, home office, stylish wardrobes...
the list goes on.
Perhaps an outside project such as decking, a shed or a birdhouse.
Have a go, set out a good plan for yourself and
take the first gentle steps.
nail down exactly what you need to do (pardon the pun),
list your materials and do a simple costing.
Take one step at a time gently moving
forward from one step to the next
And above all... Enjoy the journey.

Best Wishes to woodworkers everywhere
from Dublin to Delaware
from Wexford to Washington
from Donegal to Dubai

Kindest Regards
Richard.